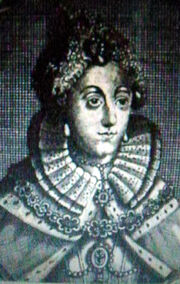 1)
Warkinton dans la Province de Cumberland.
 Description of the arrival of
Marie Reine de Angleterre
 (Mary Queen of...)  at Workington. Page 123. La Caractere de la Reine Elizabet et de ses Principaux Ministres d'etat by Edmund Bohun de Societe Royale 1694(?)
Ad blocker interference detected!
Wikia is a free-to-use site that makes money from advertising. We have a modified experience for viewers using ad blockers

Wikia is not accessible if you've made further modifications. Remove the custom ad blocker rule(s) and the page will load as expected.